Worship with the ECC this Weekend!
This Sunday, July 23, 2017
10:00 AM at the Serene Hills Elementary School
3301 Serene Hills Drive
Scriptures in worship this Sunday: I John 1:5-9; Luke 18:9-14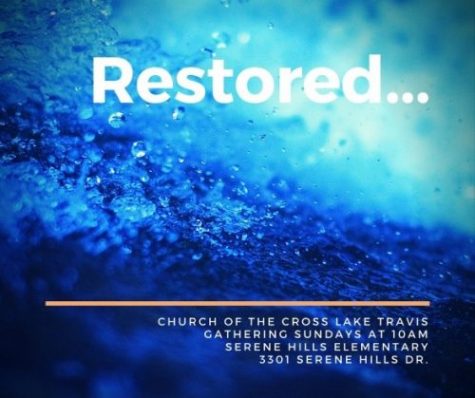 Tuesday, August 1
Mobile Loaves and Fishes
4:45 PM Truck departs
Spur Building of the Lake Hills Church
Disciples of all ages are welcome on the Mobile Loaves and Fishes truck (there's room for car seats!). Let us know you'll be participating in this ministry of fellowship and sharing by being in touch with Leigh Anne at office@ecclt.org.
Please bring toiletries and socks to worship over the next couple weeks.
On Sunday, July 30, please bring fresh vegetables!
We'll take the vegetables, socks, and toiletries out on the truck on August 1.
Sunday afternoon, August 6 through Wednesday evening, August 9
Short-Term Summer Mission Experience
With the Cathedral Urban Service Experience (CUSE) in Houston.
Rising Fourth-Graders and up are invited to be part of the mission.
For more information, please be in touch with Paul Johnson this week at paul@ecclt.org.
Tuesday, August 15
Mobile Loaves and Fishes
4:00 PM Truck Preparation
4:45 PM Truck Departure
Spur Building of Lake Hills Church
Saturday, August 19
Partners in Hope workday
8:00 AM to 1:00 PM
Location TBA
Scripture Readings from the Episcopal Daily Office
Every week in our email communication we include a link to daily Bible readings from the Daily Office Lectionary of the Episcopal Church. The Daily Office is the daily order of liturgical prayer found in the Episcopal Book of Common Prayer. The short forms of morning prayer, noonday prayer, evening prayer, and prayer of the end of the day begin on page 137 of the BCP.
A lectionary is an ordered cycle of scripture readings, and there are different kinds of lectionaries. The Daily Office Lectionary includes psalms for the morning and evening, a reading from the gospels, a reading from another book in the New Testament, and a reading from the Old Testament.
The purpose of a lectionary is to help us dwell in the scriptures daily, and to guide us in some daily time in the Word. When we spend time reading and pondering the scriptures, God always speaks into our lives…sometimes with a word; sometimes with a question; sometimes in a whisper; sometimes clearly; sometimes mysteriously; sometimes to comfort and encourage, sometimes to challenge.
We all seek connection with God. Augustine said that the scriptures are like our letter from home. And spending time regularly in the scriptures helps that connection to be formed and strengthened. A lectionary…and this lectionary…is a guide to help us do that.
I bid you some blessed times in the scriptures this week, friends. This week's scripture readings from the Daily Office Lectionary can be found here.
Blessed Lord, who caused all holy Scriptures to be written for our learning: Grant us so to hear them, read, mark, learn, and inwardly digest them, that we may embrace and ever hold fast the blessed hope of everlasting life, which you have given us in our Savior Jesus Christ; who lives and reigns with you and the Holy Spirit, one God, for ever and ever. Amen.
A Word of Prayer…
O God of peace, who has taught us that in returning and rest we shall be saved, in quietness and in confidence shall be our strength: By the might of your Spirit lift us, we pray you, to your presence, where we may be still and know that you are God. Amen.