Celebrate with Church of the Cross this Sunday!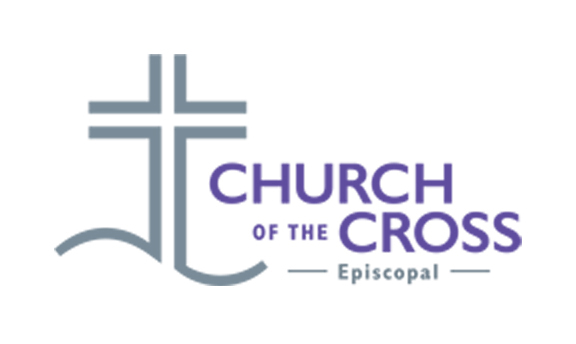 Sunday Morning:
Morning Prayer
9:30 AM
Panera Bread in the Galleria

Sunday Afternoon:
The Holy Eucharist
5:00 PM
The Serene Hills Elementary School
The Rt. Rev. Dena Harrison, Bishop Suffragan of the Episcopal Diocese of Texas
Preaching and Presiding
After worship:  Please bring a treat to share!
This Sunday's Offering:  Is given in support of Bishop Harrison's Discretionary Fund.  The Bishop's Discretionary Fund makes it possible for the Bishop to respond quickly to people in need and ease human suffering.  Please bring your checkbook, and come ready to make a generous offering!
Please remember your Commitment Cards this Sunday!

Sunday, November 26
9:30 AM Worship
Advent begins the following Sunday, December 3.  After worship on November 26, we'll have a community time together to make Advent wreaths for our own homes that we can begin using the following Sunday!

Sunday, December 3
The First Sunday in Advent
9:30 AM Worship and Children's Ministry
After worship:  A teaching on the traditions and practices of Advent
Child-care will be available during the teaching time.
Ministries of Service and Presence as we walk through Advent…
Angel Tree Ministry
Angel Tree is a community, ecumenical ministry by which we provide Christmas gifts for children of incarcerated persons on their behalf.  We'll be offering $25 gift cards on behalf of our friends.  To participate, please write a check for $25 payable to Church of the Cross and mark it "Angel Tree." Or go to https://www.gofundme.com/ecc-funds-for-angel-tree-christmas, our Go Fund Me page for this ministry, to make a donation.
Tuesday, December 5 and Tuesday, December 19
Mobile Loaves and Fishes
Let us know you'll be participating in this ministry by being in touch with Leigh Anne at office@ecclt.org.
Saturday, December 16
Partners in Hope Workday
Time and location TBA.  Please keep an eye on future email communications for more information.
Giving Comfort for Christmas…
The ECC is coming alongside the ministry of Comfort House this Advent season.  Florence Ponziano moved into the east Austin neighborhood of Montopolis over twenty years ago.  In response to the need in her community, she established Florence's Comfort House.  Comfort House is a ministry of caring, mentoring, and support for her neighborhood.
Florence has put forth a call for four items to share with the residents of her community:
White socks, for either men or women.
New men's and women's underwear.
New or gently used and fully cleaned blankets.
$25 HEB gift cards.
We invite one another to bring these items to worship through Sunday, December 17.  We'll gather them together, and get them to Comfort House; and in so doing, share a bit of the grace God has shown each one of us.  We are mighty grateful for this opportunity to walk alongside the ministry of Florence's Comfort House this Advent season.
Some daily Bible reading for this week…
"Listen with the ear of your heart…"
-St. Benedict
The daily office readings for the week can be found here:  http://satucket.com/lectionary/1Proper28.htm
A prayer for the Diocese:
O God, by your grace you have called us in this Diocese to a goodly fellowship of faith.  Bless our Bishops Andy, Dena, Jeff, and Hector, and other clergy, and all our people.  Grant that your Word may be truly preached and truly heard, your Sacraments faithfully administered and faithfully received.  By your Spirit, fashion our lives according to the example of your Son, and grant that we may show the power of your love to all among whom we live; through Jesus Christ our Lord.  Amen.
A prayer on Thanksgiving Day:
Almighty and gracious Father, we give you thanks for the fruits of the earth in their season and for the labors of those who harvest them.  Make us, we pray, faithful stewards of your great bounty, for the provision of our necessities and the relief of all who are in need, to the glory of your Name; through Jesus Christ our Lord, who lives and reigns with you and the Holy Spirit, one God, now and for ever.  Amen.