Celebrate Eucharist with Church of the Cross
This Sunday, September 17
The Feast of the Holy Cross
9:30 AM
At the Serene Hills Elementary School
3301 Serene Hills Drive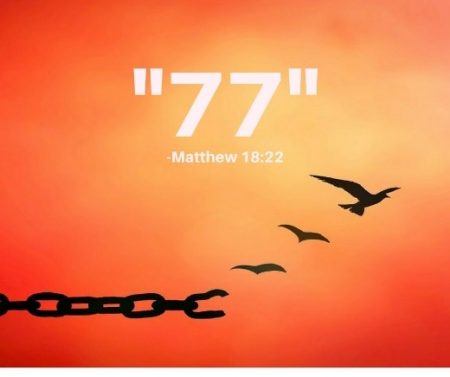 Scriptures in worship:  Psalm 103:1-8; Genesis 50:15-21; Matthew 18:21-35
This Sunday, September 17…
A teaching after worship:  The Practice of Theological Reflection I
"How is God calling me to be faithful this day?"
"What is the faithful response to what's happening in my life right now?"
"What is God saying to me?" "What is God asking of me?"
After worship on Sunday, September 17th and 24th we'll explore a practice of small group discernment by which we may receive a godly response to questions such as these.  We'll begin the conversation this Sunday after worship, and continue it after worship on Sunday, September 24th, when we will be joined by Ms. Rebecca Hall of St. Benedict's Workshop and St. David's Episcopal Church.  We're looking to create at least one ECC theological reflection group in October.
See you this Sunday after worship, friends.
Child-care will be available during the teaching time.
Sunday, September 24…
Continued teaching after worship:  The Practice of Theological Reflection II
We'll welcome to our teaching time Ms. Rebecca Hall of St. Benedict's Workshop and Adult Formation Director at St. David's Church.  Rebecca will be taking us through a community process of theological reflection
 ECC and the Community…
 Education Connection
"Helping every child read on grade level by third grade."
Training Sessions:
Saturday, September 16th, 9:00 am to 11:00 am at the Lakeway Church
Wednesday, September 20th, 9:00 am to 11:00 am at the Lakeway Church
Education Connection is an Austin community ecumenical effort to help every child in every school read at grade level by the third grade.
Volunteers serve a half-hour a week reading with children in local elementary schools.  Education Connection serves here in the Lake Travis ISD, in Dripping Springs, in Marble Falls, in the Austin ISD, and in many other area school systems.  Most likely, Education Connection is in an elementary school near you.
Each of us is invited to be a reader this year.  Please consider giving one half-hour a week to a student who could use a little practice reading.  We can serve at Serene Hills, or at one of the other elementary schools near where we live.
You can register online to be a reader at www.education-connection.org.  You can also register at the training session.
For more information, please contact Paul at paul@ecclt.org.
Come along and read!
September Partners in Hope Workday
Saturday, September 16
8:00 AM to 1:00 PM
17178 Rocky Ridge in Hudson Bend
Let us know you'll be participating by being in touch with Leigh Anne Diaz, our Office Administrator, at office@ecclt.org.
Mobile Loaves and Fishes
Tuesday, September 19
4:00 PM Prep the truck at the Spur Building of Lake Hills Church
4:45 PM Truck departs
Please let us know you'll be participating by being in touch with Leigh Anne Diaz at office@ecclt.org.
Third Annual Central Texas Veterans Conference on Moral Injury
For veterans and veteran caregivers
Saturday, September 23
9:30-3:30
The Episcopal Seminary of the Southwest
Keynote Speaker is the Rev. Dr. Brian S. Powers, a veteran of both Iraq and Afghanistan
This conference, sponsored by the Episcopal Veterans Fellowship, will equip counselors, medical professionals, clergy, veterans' advocates, and interested parties with an understanding of moral injury and ways to address it.
For more information and to register, please go to www.episcopalveteransfellowship.org/2017-veterans-conference.
Responding to Harvey…
The ECC continues to discern how to serve those affected and displaced by Hurricane Harvey.  We are in the midst of planning a trip to help in the recovery.  We expect it will last a couple days, and we expect we will make more than one trip.  Please let us know at paul@ecclt.org or office@ecclt.org to be part of the planning of this first trip.
Sunday, October 1
A Blessing of the Animals
Where:  The Upper Pavilion at Lakeway Park.
When:  Sunday, October 1
Time:  12:30 PM Lunch (Bag lunch; bring your own)
1:00 PM Blessing of the Animals
Sunday, October 1, in honor of St. Francis (The Feast Day of St. Francis is Wednesday, October 4), we'll be hosting a service of pet and animal blessing at the Upper Pavilion.  All creatures great and small are invited, and please make sure your pets are leashed or crated.  Thanks!
 Some daily Bible reading for this week…
"Listen with the ear of your heart…"
-St. Benedict
The scripture readings from the Daily Office for each day this week can be found here:  http://satucket.com/lectionary/1Proper19.htm
A Word of Prayer…
Almighty God, whose most dear Son went not up to joy but first he suffered pain, and entered not into glory before he was crucified:  Mercifully grant that we, walking in the way of the cross, may find it none other than the way of life and peace; through Jesus Christ your Son our Lord.  Amen.